Okay, this is what I wanna do for this project.
A birthday present for college's best friend again.
The only problem is..... her birthday is on November..... >.<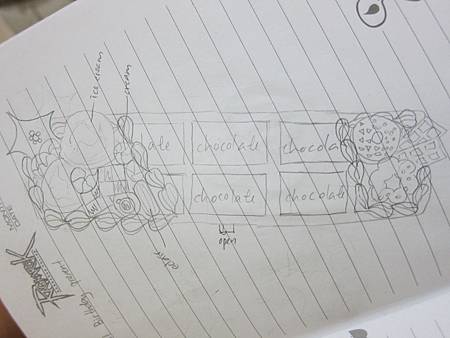 look a bit messy...
Normally, people draw the planning 1st then only start doing the work.
But this time, I'm not.....
I complete the whole thing then only draw the planning XD!!!
Don't know how to arrange & my drawing sucks!!!
Need example then I can draw.
pass : planninglast