Okay, I was plan to make this gift for my cousin for her wedding day, althought she already registered.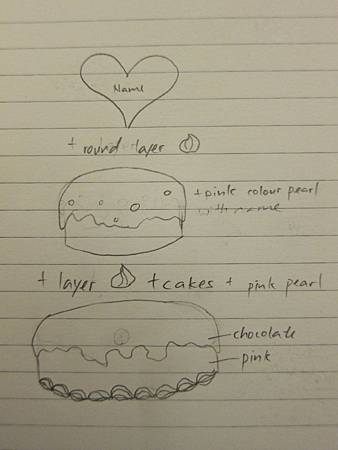 It's fine if you don't know what I'm drawing..... You will know after I finish all the stuff.
There may be slightly changes in this plan, as I said before, I always change my plan and it end up pretty good XD!
Also, the problem is...... I don't know when is her wedding day =.=" or maybe in August.....
still not sure......
I scare I don't have time to make this when my interns start.
So I'm planning to finish this before my interns.
pass : 1stdraw