In this post I will talk about the cake base and board. I used this as my cake base.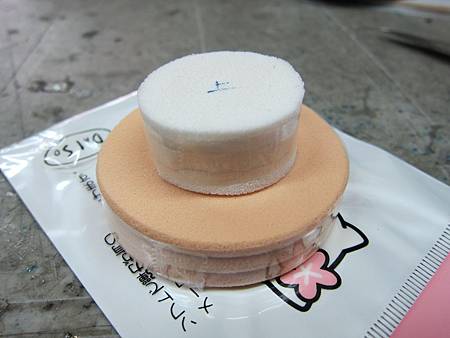 Cosmetic sponge I got from my aunt shop.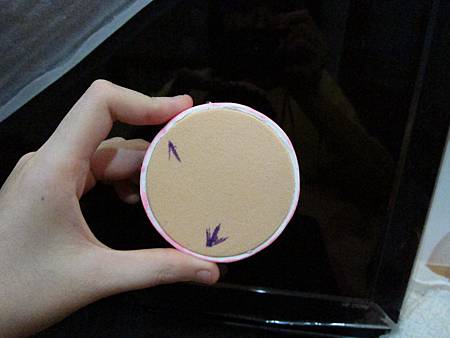 Then cover with a layer of clay, just like you cover the sugar paste on the cake.
Colour it with a pink nail polish,
then drop a drop of chocolate brown nail polish on the side,
so it will look like the melt chocolate is droping.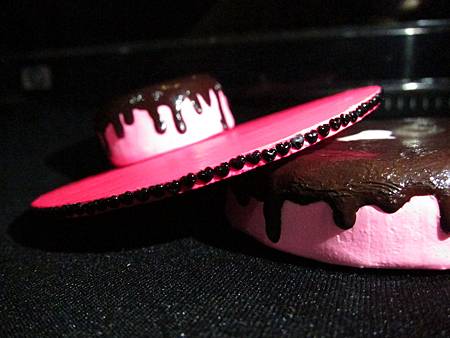 This is how the cake board look like,
stick a line of black love at the side.
Note :
Love the light from my mobile phone,
sometimes the camera flash is too strong when I shoot in very near distance.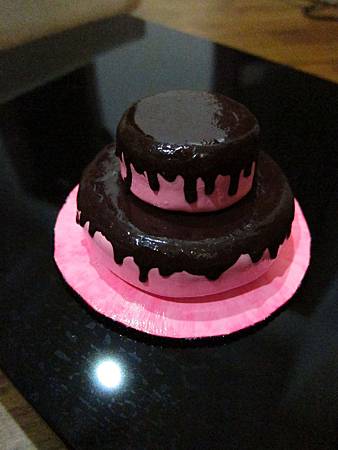 Double layer of cake + with the cake board.
enjoy~
Small cakes and baby bottle coming on next post.
pass : cosmic sponge