I'm stuck when I start to type this post. lol!
coz already finished & sent out long time ago~
Oh ya~ It's a birthday present to my college's best friend.
ermmm.... this is not a very big project, I only use 1 day to complete it.
But still, I got put in my heart, my blood(cantonese) to do it >.<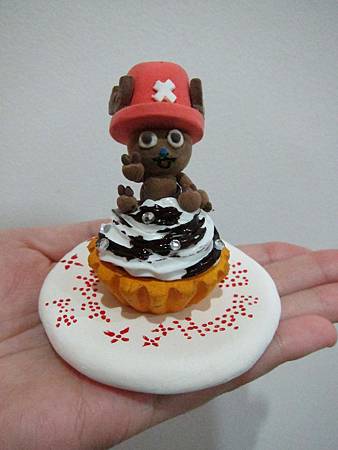 Name : Chopper Pie
Height(Chopper) : 3cm
Total Height : 7cm
Got a difficult time when I do chopper, it too small + I don't really get use to make human figure.....
I start making from head, so that's why.... TwT
A rough project to me, but do learned something new here >.<
Forgot to post the casing here. Bought last minute >.<